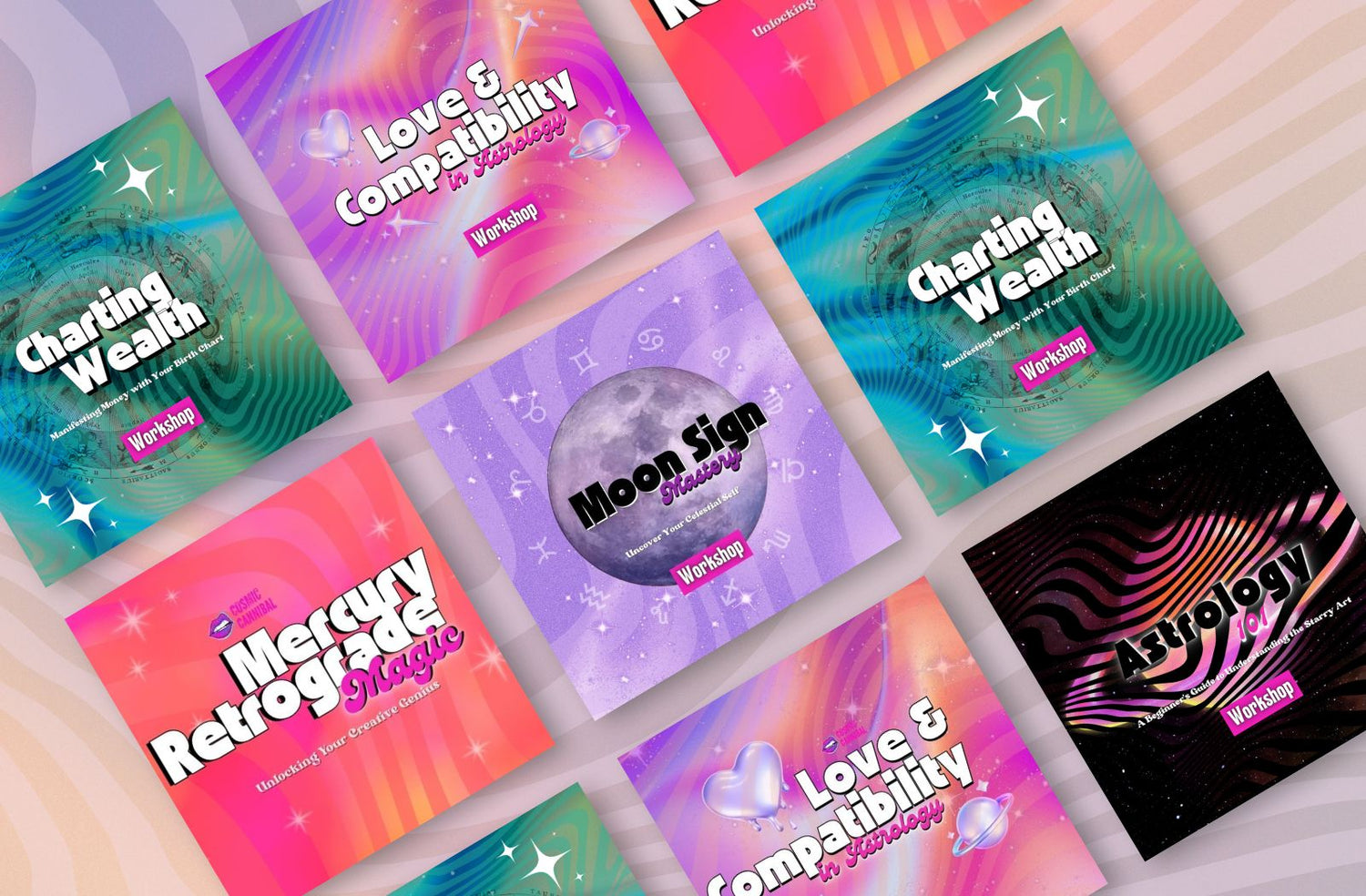 Discover Our Cosmic Courses
Moon Sign Mastery: Explore the hidden facets of your inner world through the profound wisdom of your Moon sign. Unearth the secrets of your emotions and instincts like never before. Launching September 2023
Love & Compatibility: Unravel the intricacies of love and relationships in the cosmic dance of the zodiac. Learn the keys to compatibility, romance, and harmonious connections. Launching October 2023
Mercury Retrograde Magic: Mercury Rx no longer needs to be a cosmic conundrum. Join Camille to master the art of navigating this celestial phenomenon with grace and clarity, and learn how to use it to boost your creativity. Launching November 2023
...and more!
Astrology Workshops: Unlock Your Cosmic Potential
Expert Guidance

Join Camille, a seasoned astrologer with over ten years of experience, as she imparts her knowledge through these workshops. Uncover the secrets of astrology with of one of the industry's finest.

Flexibility

With our digital format, you can learn astrology, compatibility, and money manifestation tips at your own pace, from anywhere in the world.

No need to rearrange your cosmic schedule.

Comprehensive Content

Cosmic Cannibal's astrology courses cover everything from the fundamentals to advanced topics. Whether you're a novice or a seasoned enthusiast, there's something here for everyone.
Delve into our Astrology Guides & Readings