Regular price
Sale price
$14.99
Unit price
per
Sale
Sold out
Unearth a deep pore cleanse with Midheavenly Mud Mask!
Revel in a smooth, deeply-cleansed complexion with this purifying facial mask. Vegan and cruelty-free, the Midheavenly Mud Mask draws out impurities, toxins, and pollutants from the skin, tightening pores and brightening skin in just 10 minutes—wow!
Ingredients: kaolin clay, bentonite clay, colloidal oatmeal.
Share
View full details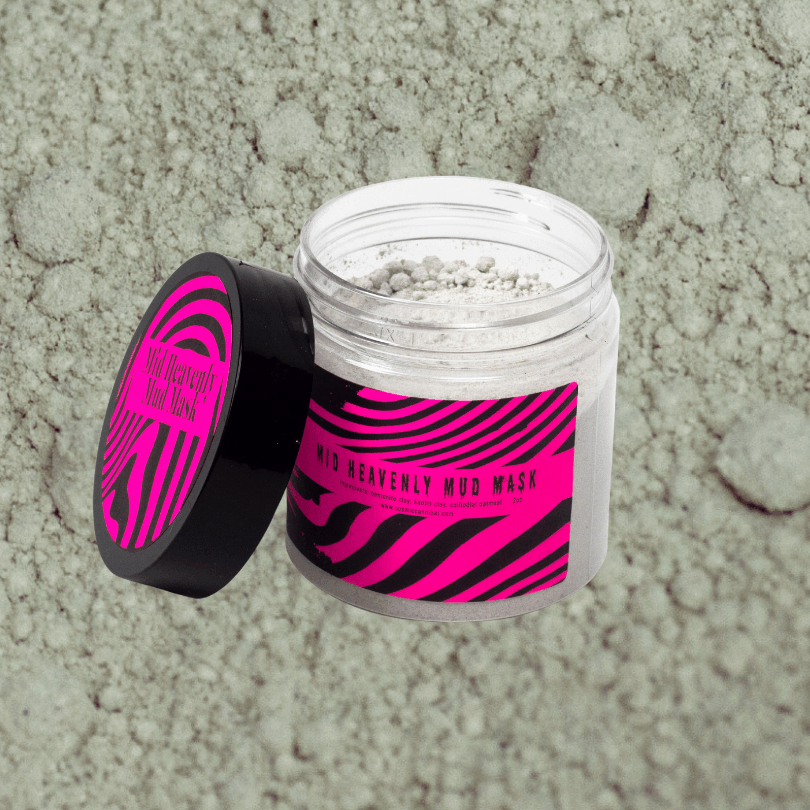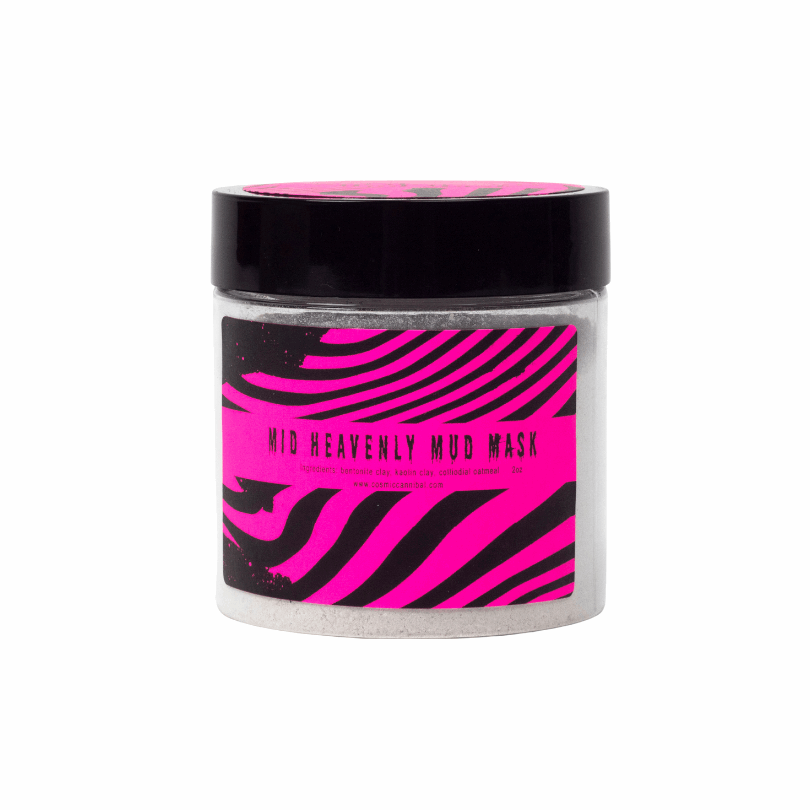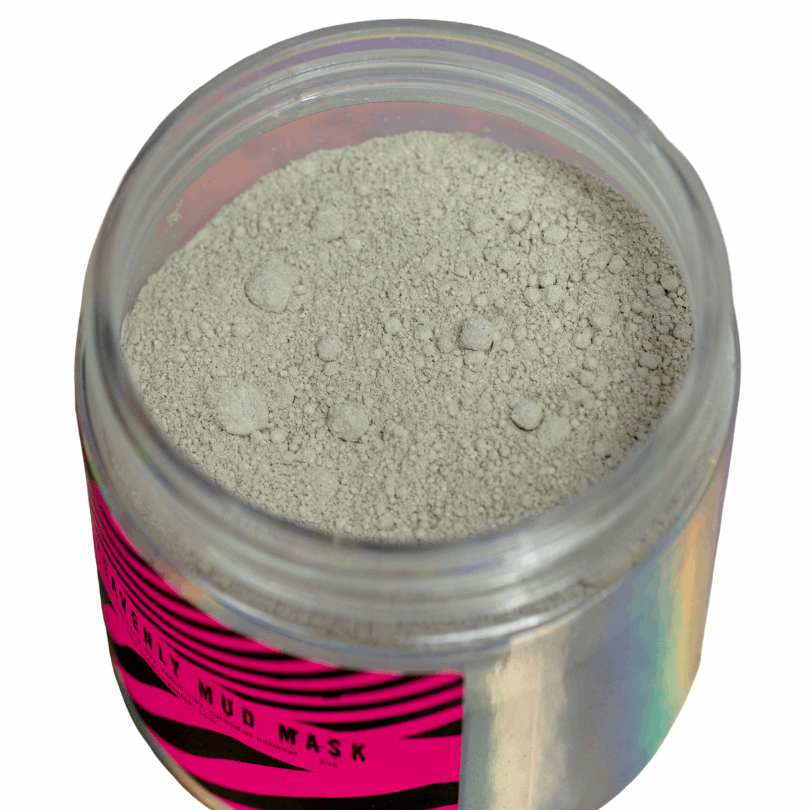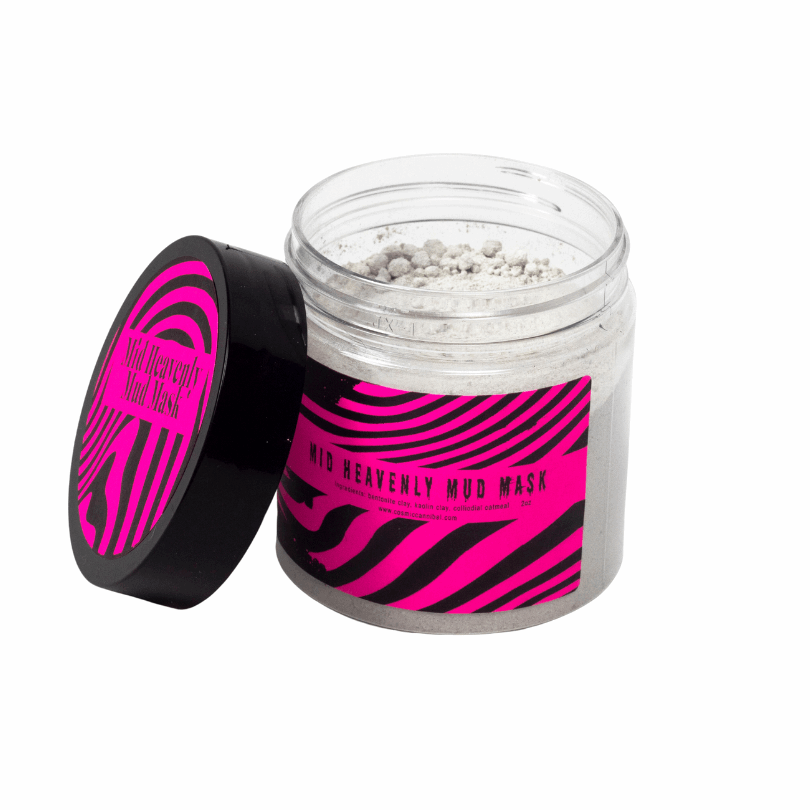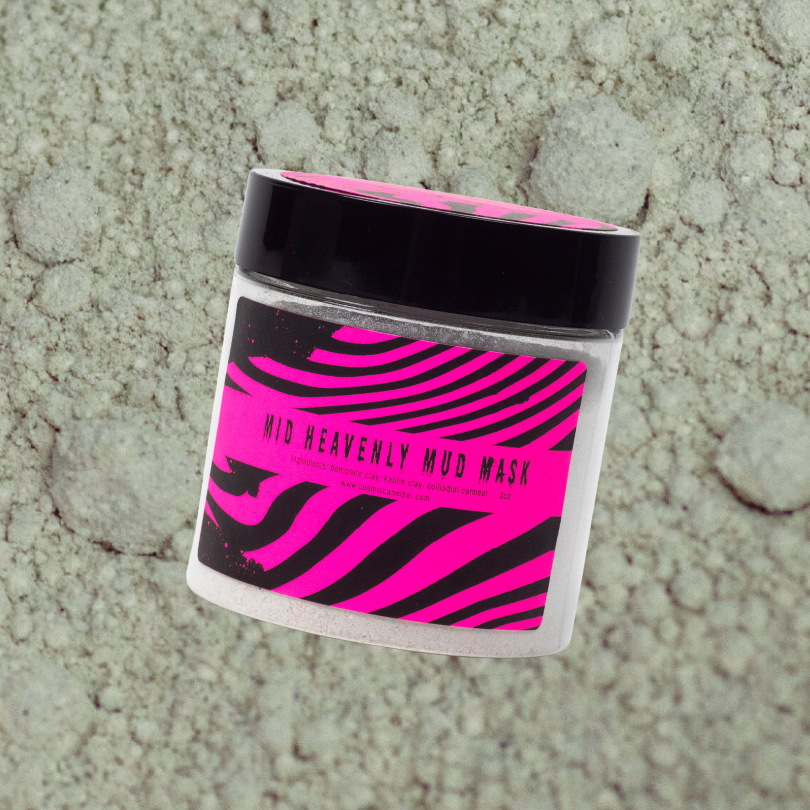 Benefits
Deep Cleansing: The Midheavenly Mud Mask is specially formulated with kaolin clay and bentonite clay. These natural clays work in harmony to draw out impurities, unclog pores, promoting a clearer complexion.
Quick Results: In just 10 minutes, you reap the transformative benefits of this mask, perfect for those busy days when your skin needs a quick pick-me-up.
Skin Love: This mask's ingredients are carefully selected not only for their effectiveness but also for their skin-loving properties, making this mask suitable for most skin types.
Ethical & Eco-Friendly Body Care That's:
Vegan

Rest assured, all the ingredients used in our bath products are 100% animal-product free.
Cruelty-Free

Feel confident with our products! We never test on animals.
Natural & Hypoallergenic

Our products are crafted with skin-safe, ethically-sourced ingredients. Feel the happiness in your skin and contribute to a happier planet!
Paraben-Free

Free from any harmful chemicals, this bath bomb is completely safe for regular use.
Ingredients
Kaolin Clay

Kaolin clay is renowned for its gentle yet effective purification properties. It helps to remove dirt and pollutants that can accumulate on the skin.

Bentonite Clay

This natural wonder is renowned for its exceptional absorption properties. It acts like a magnet for impurities, toxins, and other pollutants on your skin's surface.

Colloidal Oatmeal

Colloidal oatmeal offers a gentle exfoliating and soothing effect, sloughing off dead skin cells while calming redness and sensitivity.
Meet Your New Favorite Face Mask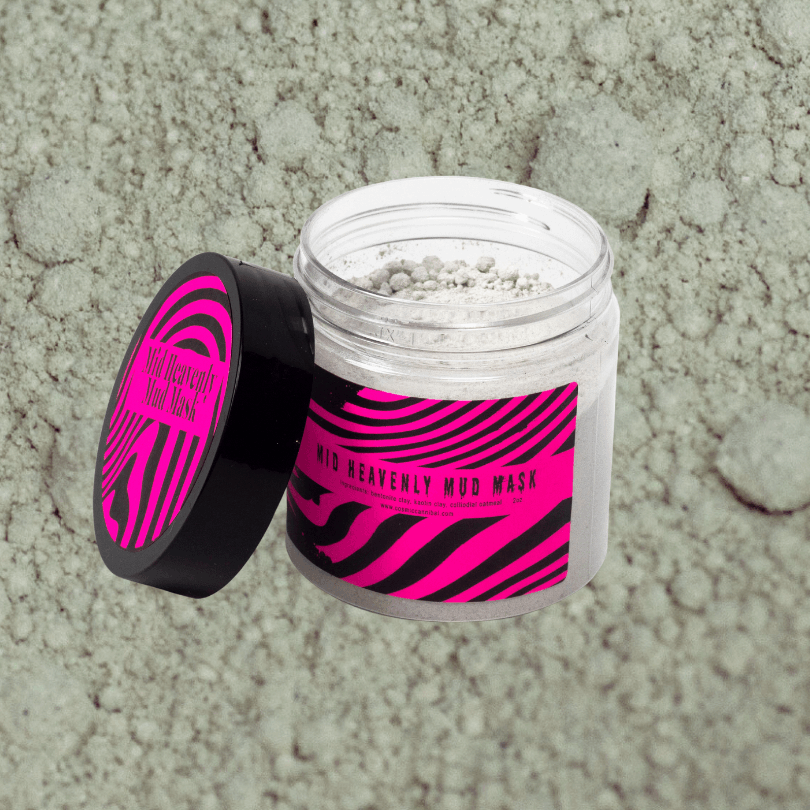 Mid-Heavenly Mud Mask
Regular price
Sale price
$14.99
Unit price
per
Sale
Sold out
Share
View full details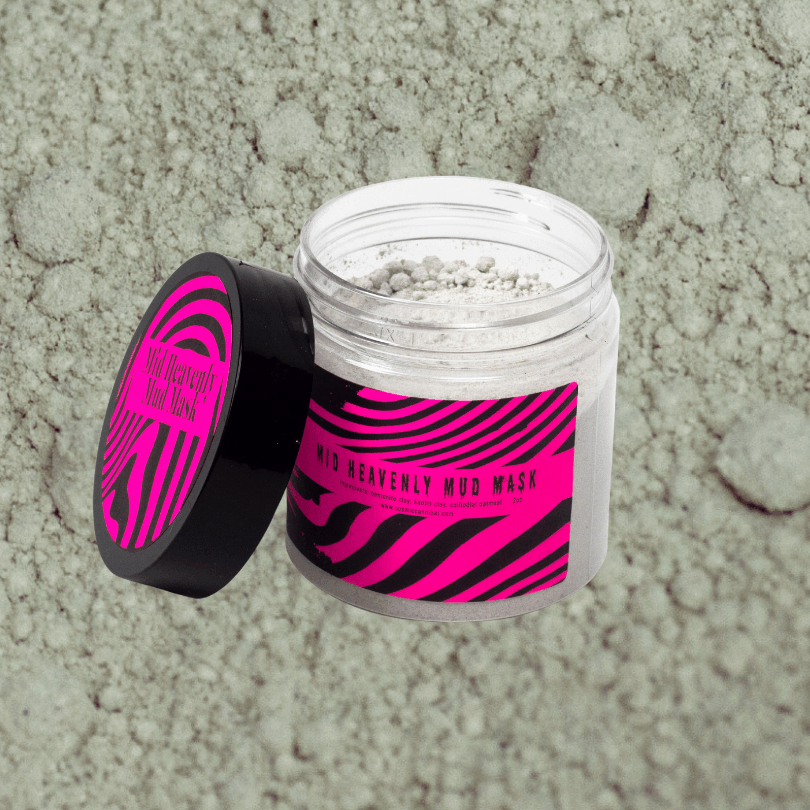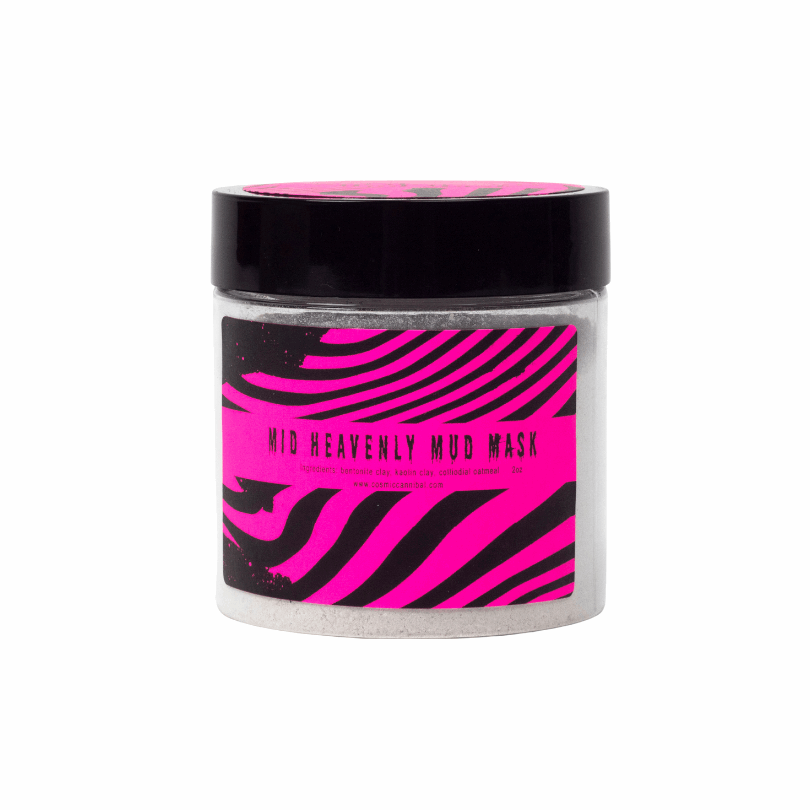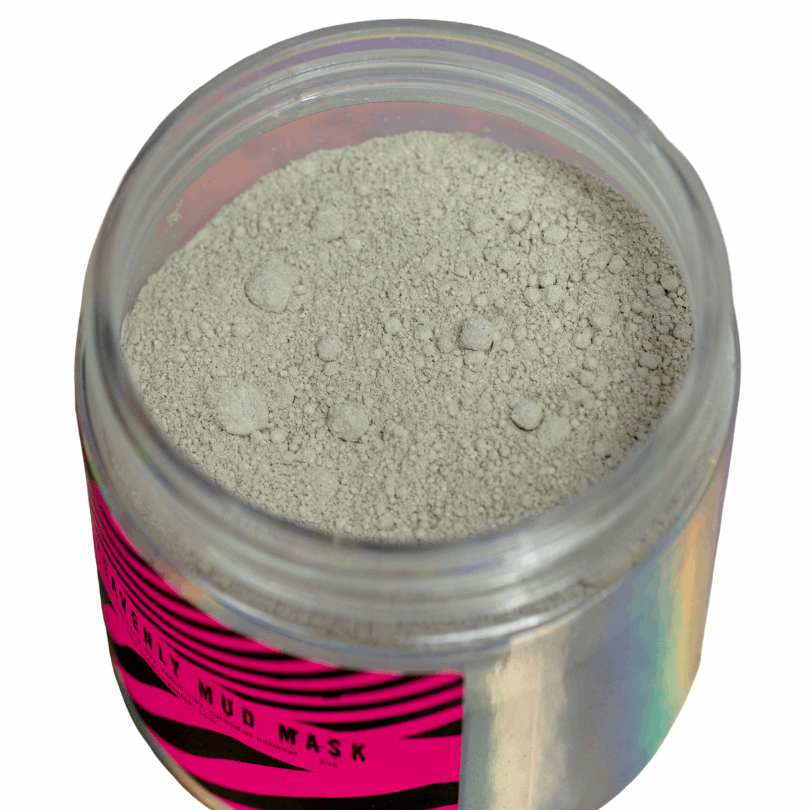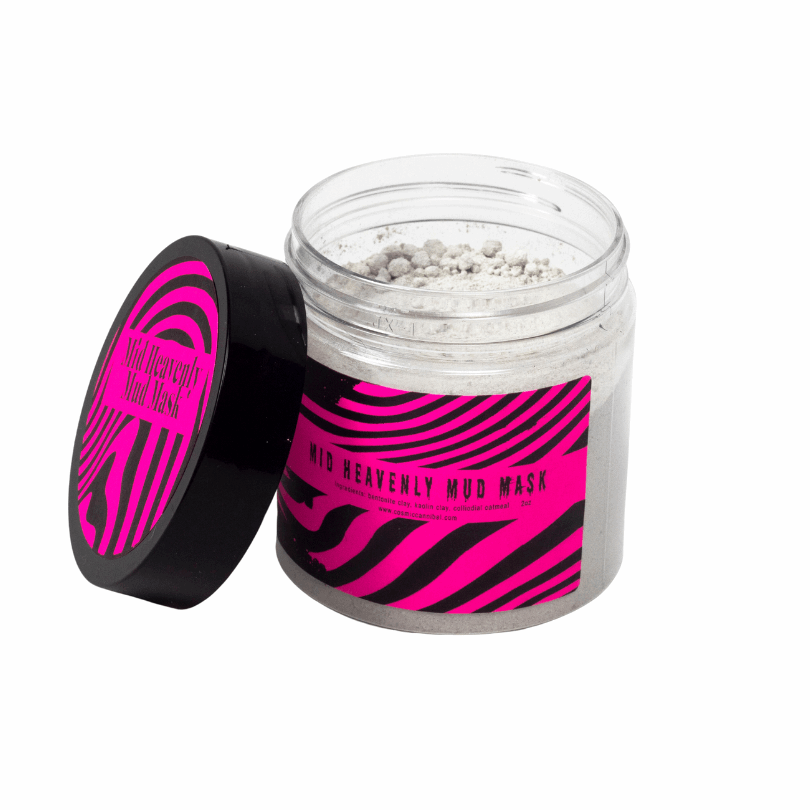 Astrology Self-Care Gift Boxes
Give the gift of ultimate relaxation this Holiday Season!