Regular price
Sale price
$17.99
Unit price
per
Sale
Sold out
What's the best way to learn astrology? Why it's with this Cosmic Cannibal Beginner's Astrology bundle.
This 4-piece digital collection includes the Astrology 101 guidebook, along with Cosmic Cannibal cheat sheets for the zodiac signs, planets, and astrological houses. This amazing bundle is ideal for beginner students looking to gain more astrology and chart interpretation knowledge.
Enjoy instant gratification with fast and easy downloading!
Share
View full details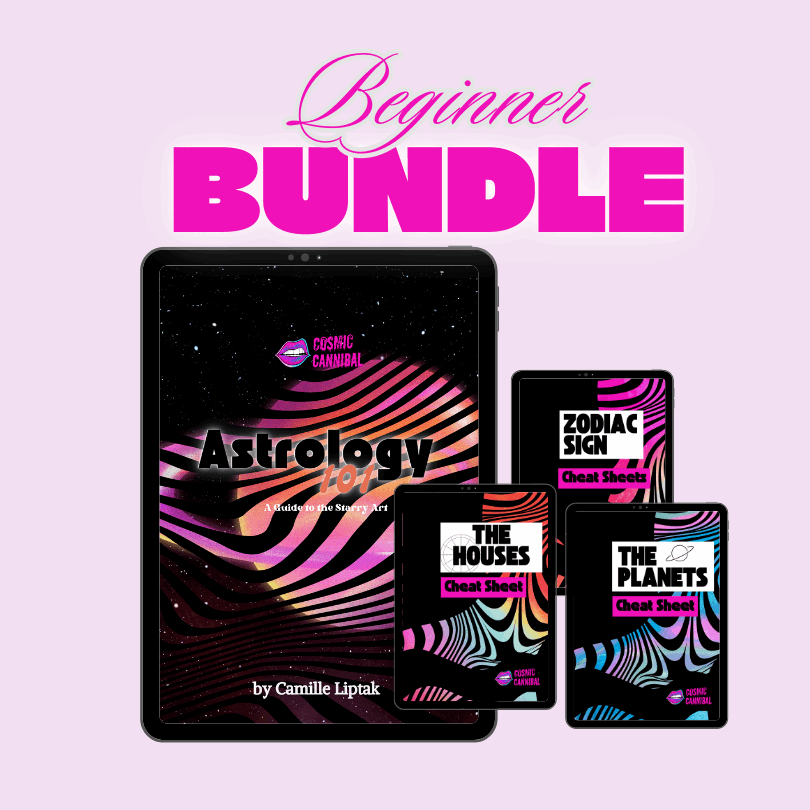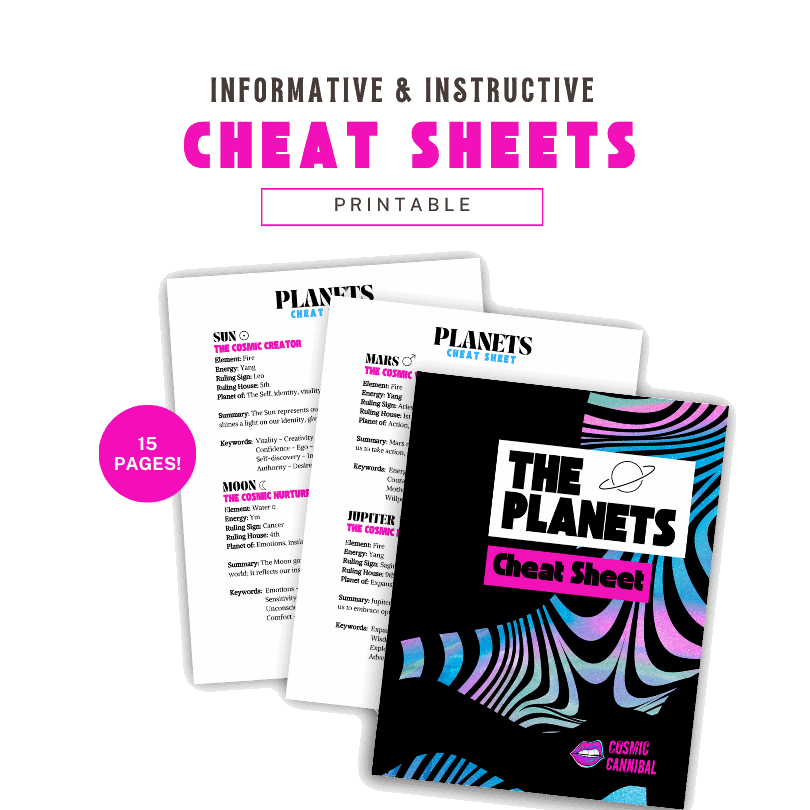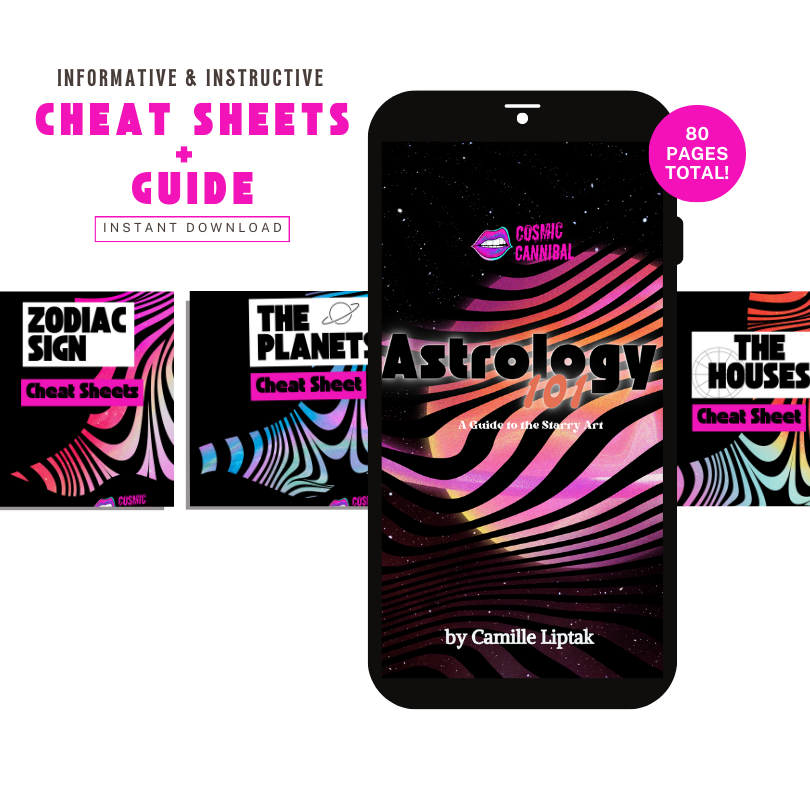 Here's what you get:
Unparalleled exploration of the 12 zodiac signs, their unique qualities, elemental essences, archetypes, ruling planets, sign keywords, and modes of expression. 
In-depth insights into The Planets in astrology. Learn each of the 10 planet's role, ruling sign & house, ruling element, polarity, and more!
Easy-to-read charts on the astrological houses. Explore the hidden meanings of each astrological house, along with comprehensive coverage of those house's planet, sign, and quadrant associations.
Get a handle on the ins and outs of aspects and planetary transits, with user-friendly visuals, engaging charts, and explanations.
80 pages of downloadable & printable, bespoke astrological knowledge, written and designed to help you learn and master ALL aspects of astrology, any time, anywhere.
The Best Bundle for Astrology Beginners
Discover the Magic of Astrology Today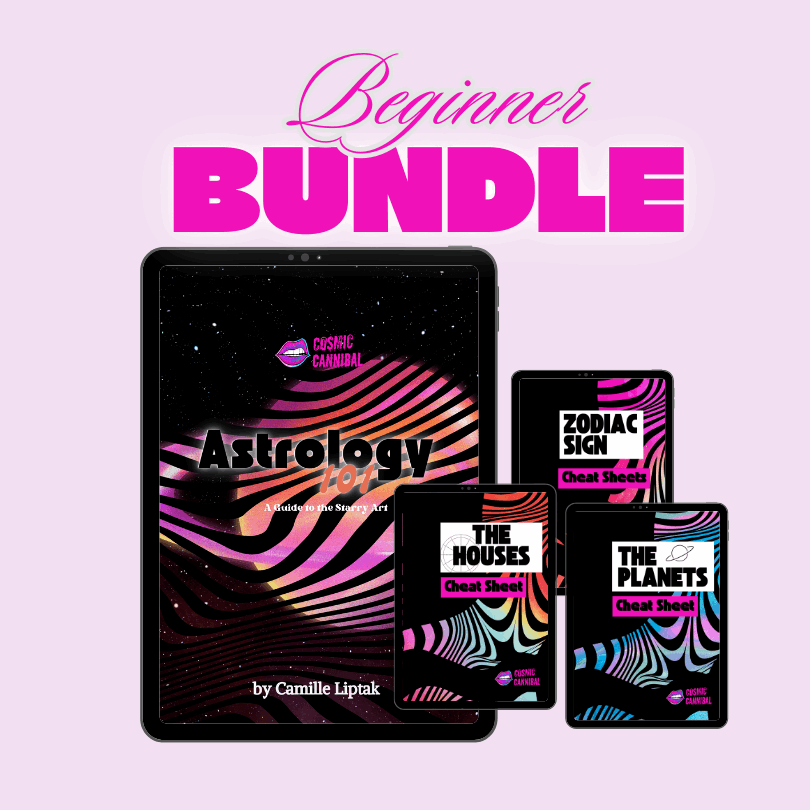 Beginner's Astrology Bundle
Regular price
Sale price
$17.99
Unit price
per
Sale
Sold out
Share
View full details