Regular price
Sale price
$4.99
Unit price
per
Sale
Sold out
Unlock the meaning of the astrological houses with The Houses Cheat Sheet! Perfect for beginners learning astrology, these cheat sheets compile the rulerships, modalities, zodiac & planetary associations, and roles of all 12 houses in astrology. And the best part? The 15-page PDF
 is perfect for printouts. Now you can learn astrology in no time!
Share
View full details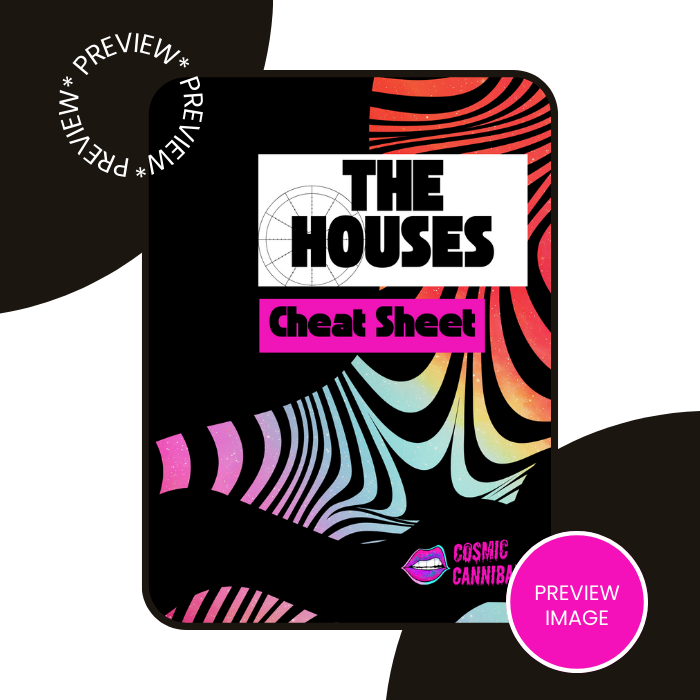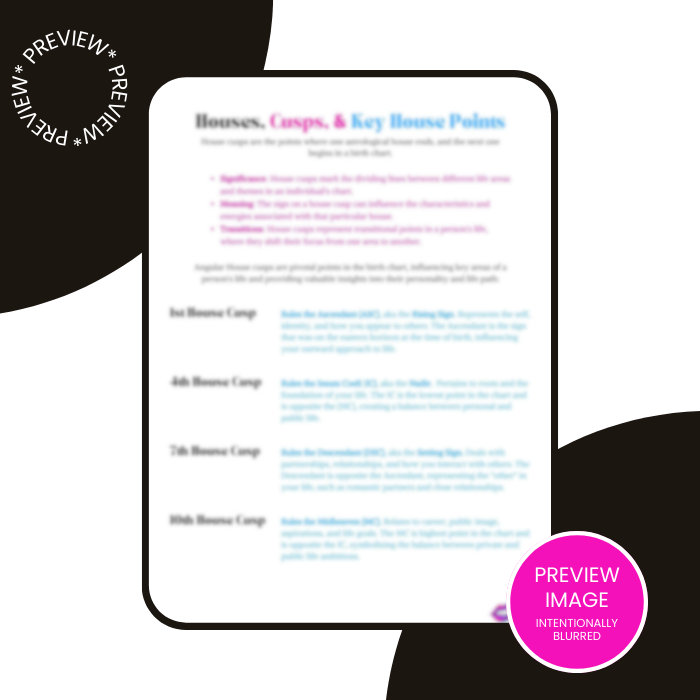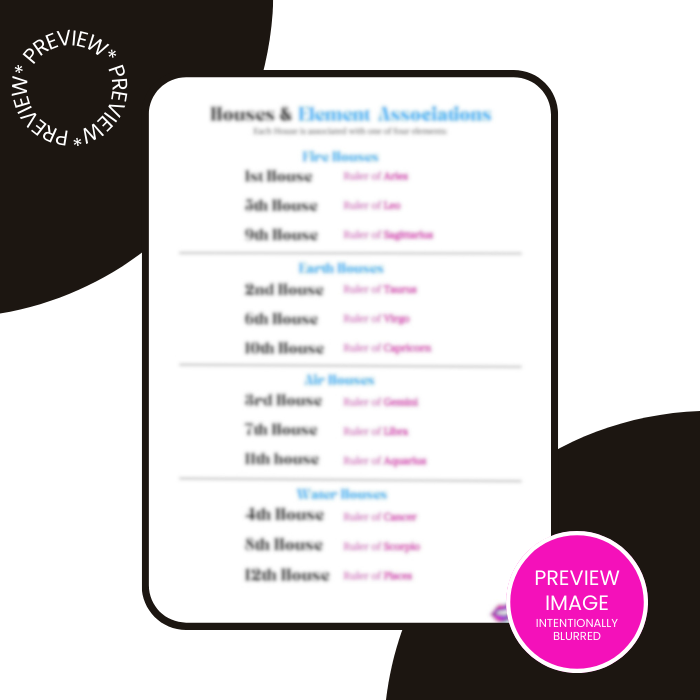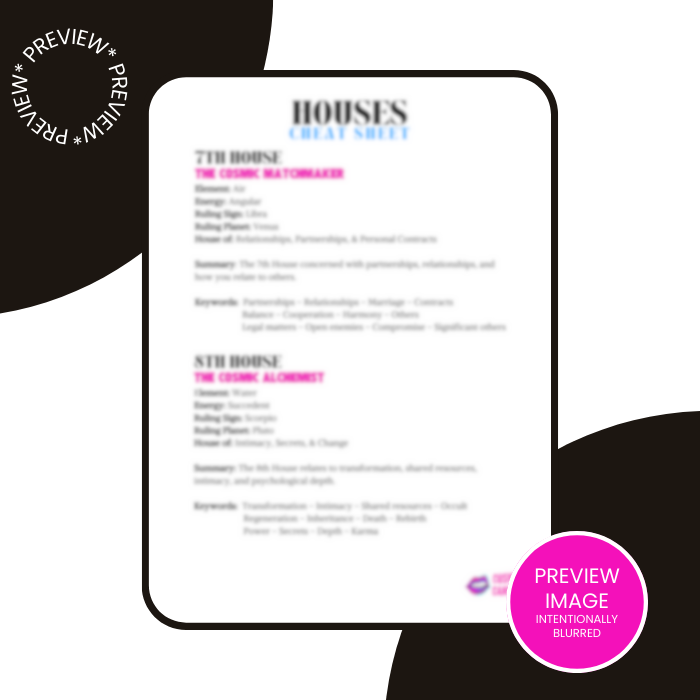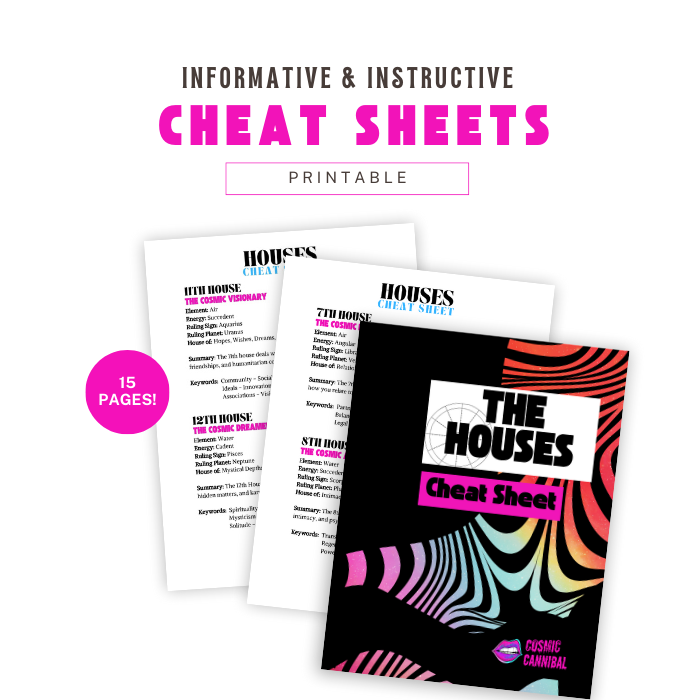 Here's what you get:
Comprehensive cheat sheets designed to help you unlock the mysteries of the 12 Houses in astrology.
Easy-to-read tables and charts to teach you each house's ruling sign and planet, significance, energy, and archetypal meanings.
Enjoy 15 printable pages for effortless reference and a user-friendly learning experience.
Information to empower you to learn and master all the nuanced roles of each House in astrology and YOUR birth chart.
Included in these cheat sheets:
Sign, Planet, and Element Associations

Get insider info on the zodiac signs and astrological planets that rule each house, and quickly master their role in astrology and your birth chart.

House Rulerships

Grasp the themes and meanings of each house in astrology, and uncover their dynamic interplay in birth chart and horoscope interpretation.

Enhance Astrological Knowledge

Whether an astrology newbie or long-time enthusiast, The Houses Cheat Sheets are sure to elevate your astrological insights.
Become a Cosmic Guru in No Time
Cosmic Cannibal Houses Cheat Sheet
Regular price
Sale price
$4.99
Unit price
per
Sale
Sold out
View full details