Regular price
Sale price
$4.99
Unit price
per
Sale
Sold out
Unlock the secrets of the signs with our Cosmic Cannibal Zodiac Sign Cheat Sheets! Perfect for beginners learning astrology, these cheat sheets compile the symbols, archetypes, planetary rulers, and roles of all 12 zodiac signs. And the best part? The 20-page PDF
 is perfect for printouts. Now you can learn about astrology in no time!
Share
View full details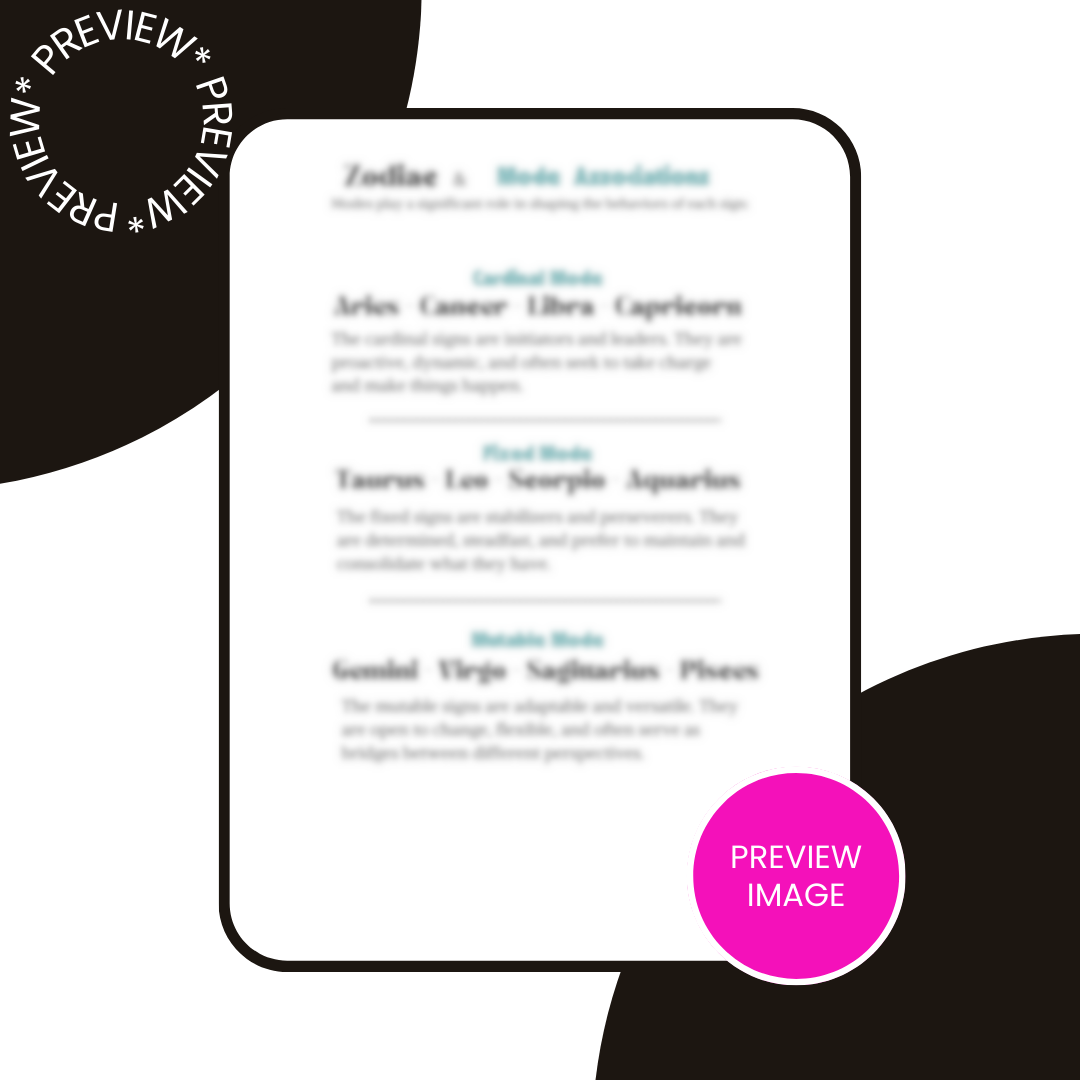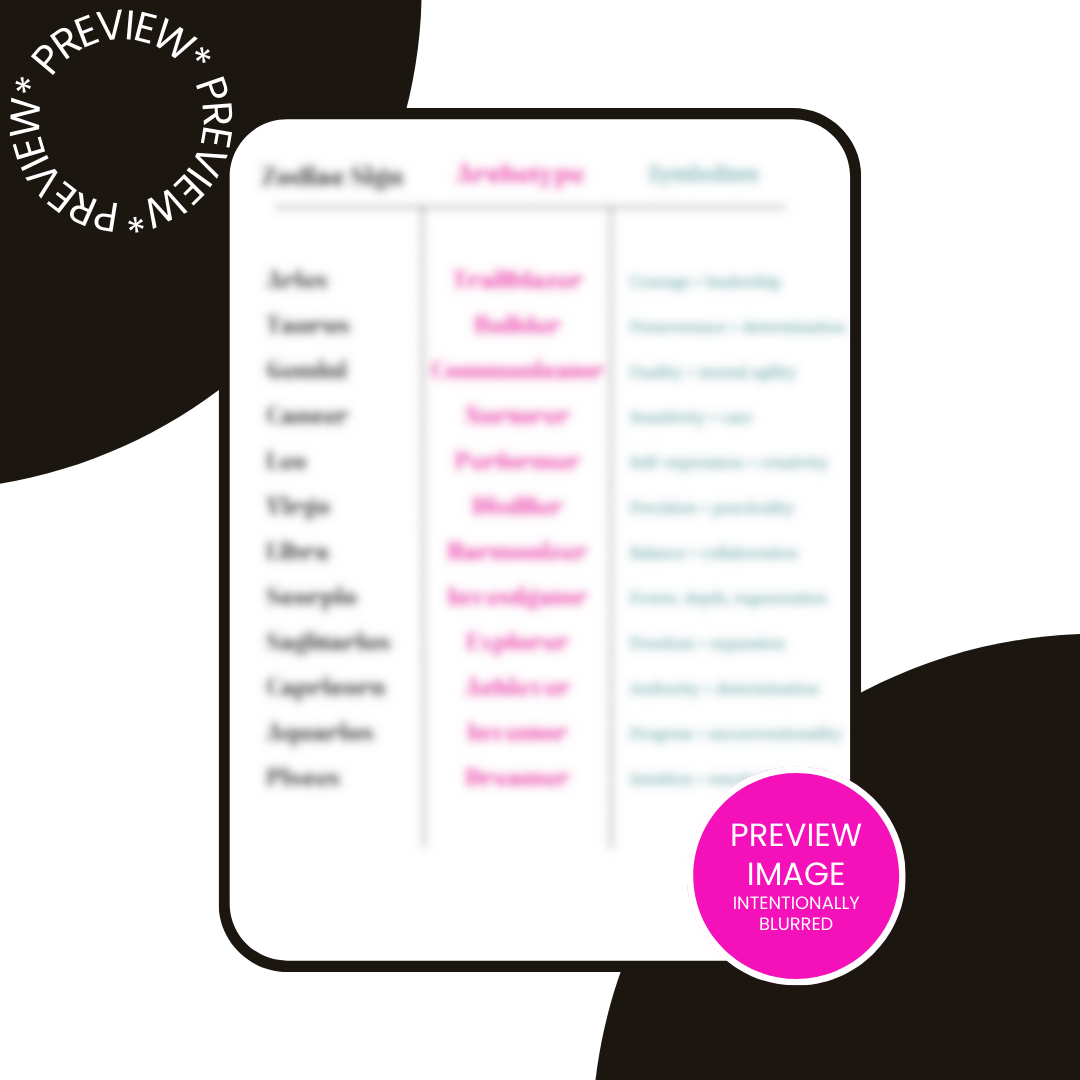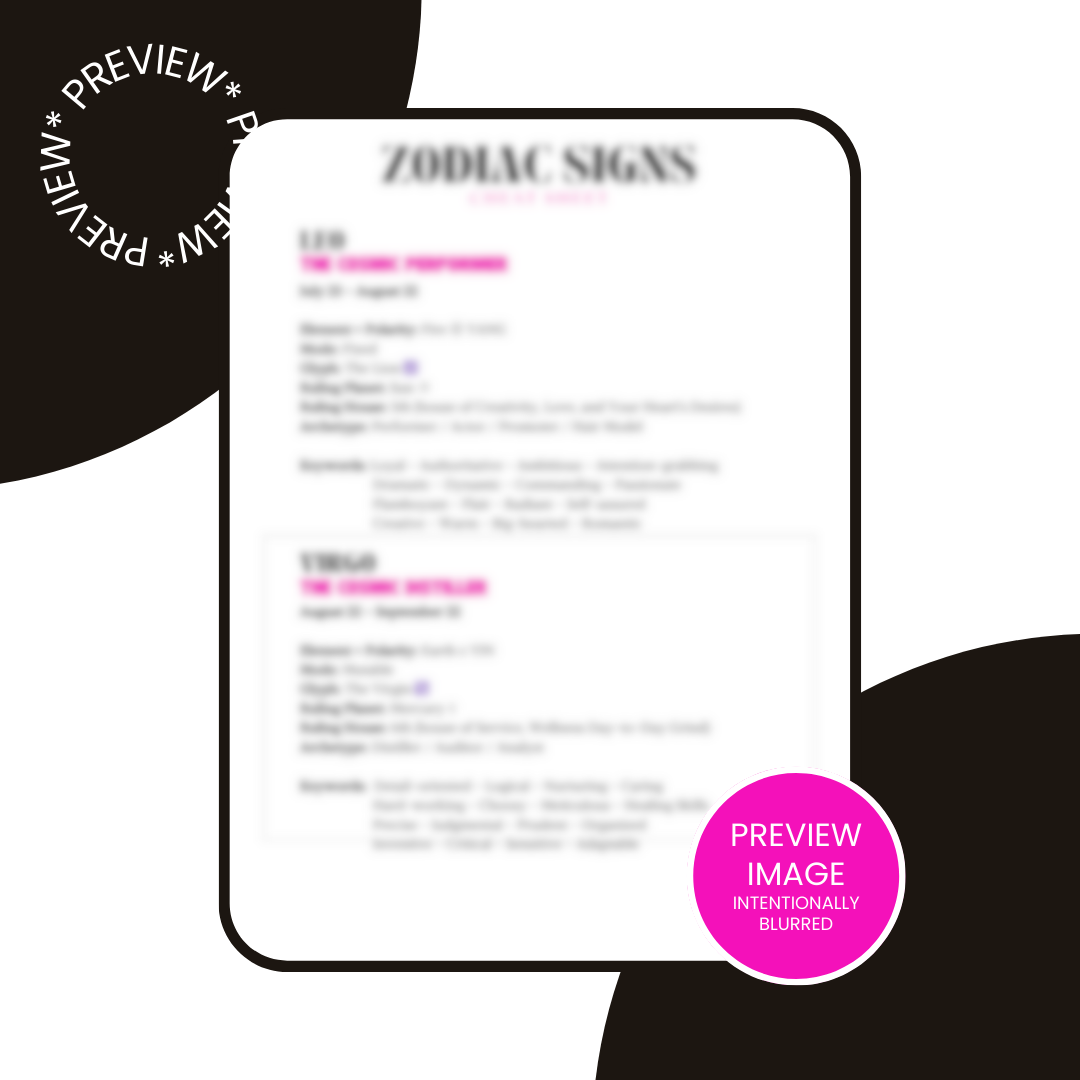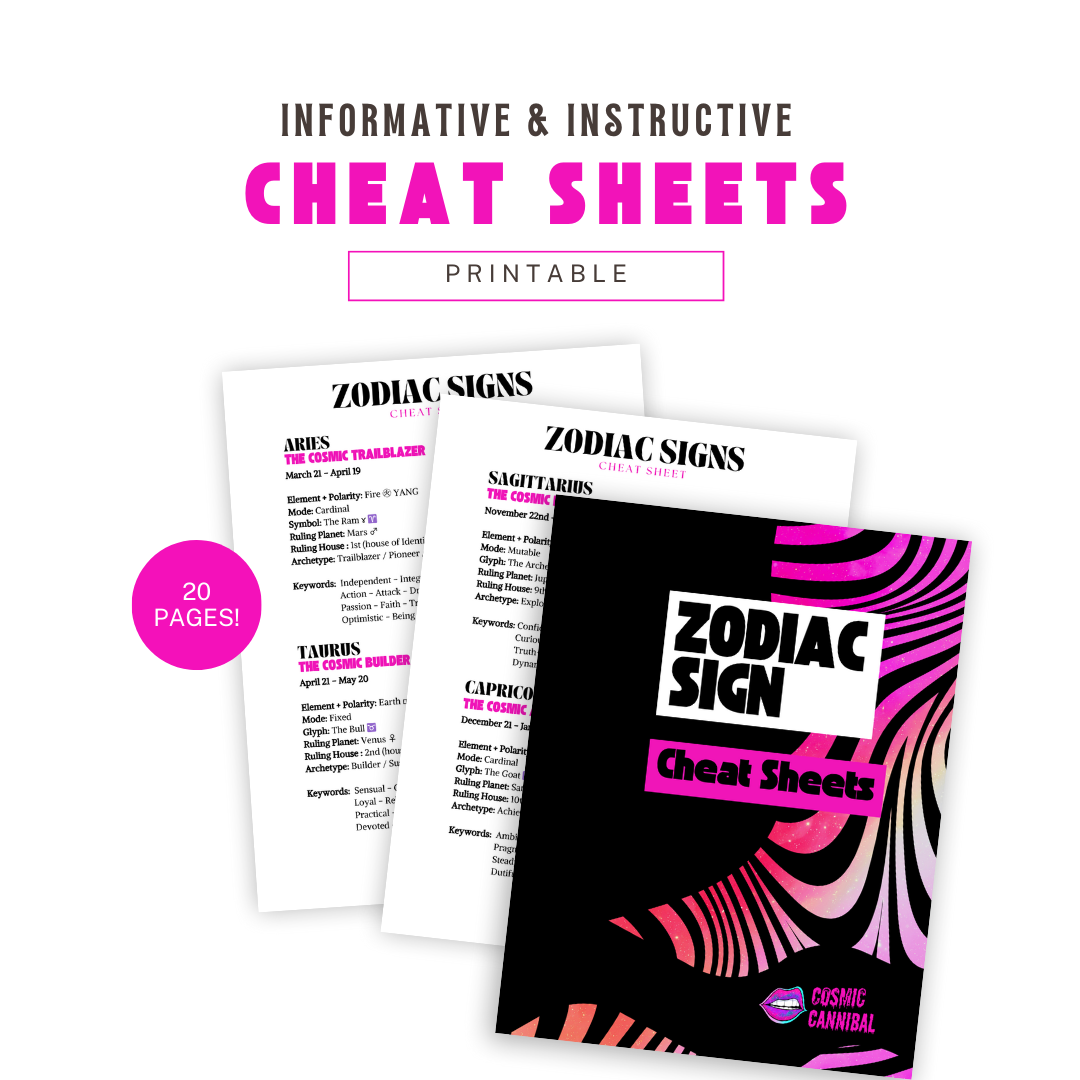 Here's what you get:
Cosmic low-down on the zodiac signs and their mystical mojo, including the elements and modes.
Simple explanations of the planets and houses associated with each zodiac sign.
Detailed descriptions of each signs' archetype, glyph, season dates, ruling planets + house, and keywords.
20 downloadable and printable pages packed with need-to-know info about each of the 12 zodiac signs.
Included in these Zodiac Sign Cheat Sheets:
Element + Mode Associations

Unlock the mysteries of the zodiac, and learn how the elements and modes shape each sign's unique personality. Prepare for mind-bending insights!

Glyphs, Polarities, Archetypes

Discover the hidden secrets of the zodiac signs with our cheat sheets. Uncover the meaning behind each glyph, polarity, and archetype.

Planet + House Rulership

These easy-to-read cheat sheets will quickly teach you the cosmic connections between the zodiac signs and their ruling planets and houses.
Learn the Zodiac Signs in no time!
Cosmic Cannibal Zodiac Sign Cheat Sheets
Regular price
Sale price
$4.99
Unit price
per
Sale
Sold out
Share
View full details