Regular price
Sale price
$12.99
Unit price
per
Sale
Sold out
Uncover your celestial self with the Cosmic Cannibal Moon Sign Mastery Workbook! This 50-page digital guide covers everything you need to know to master your astrological Moon Sign. Packed with information about your unique emotional self, Moon Sign Mastery is a must-have for every student of astrology.
Share
View full details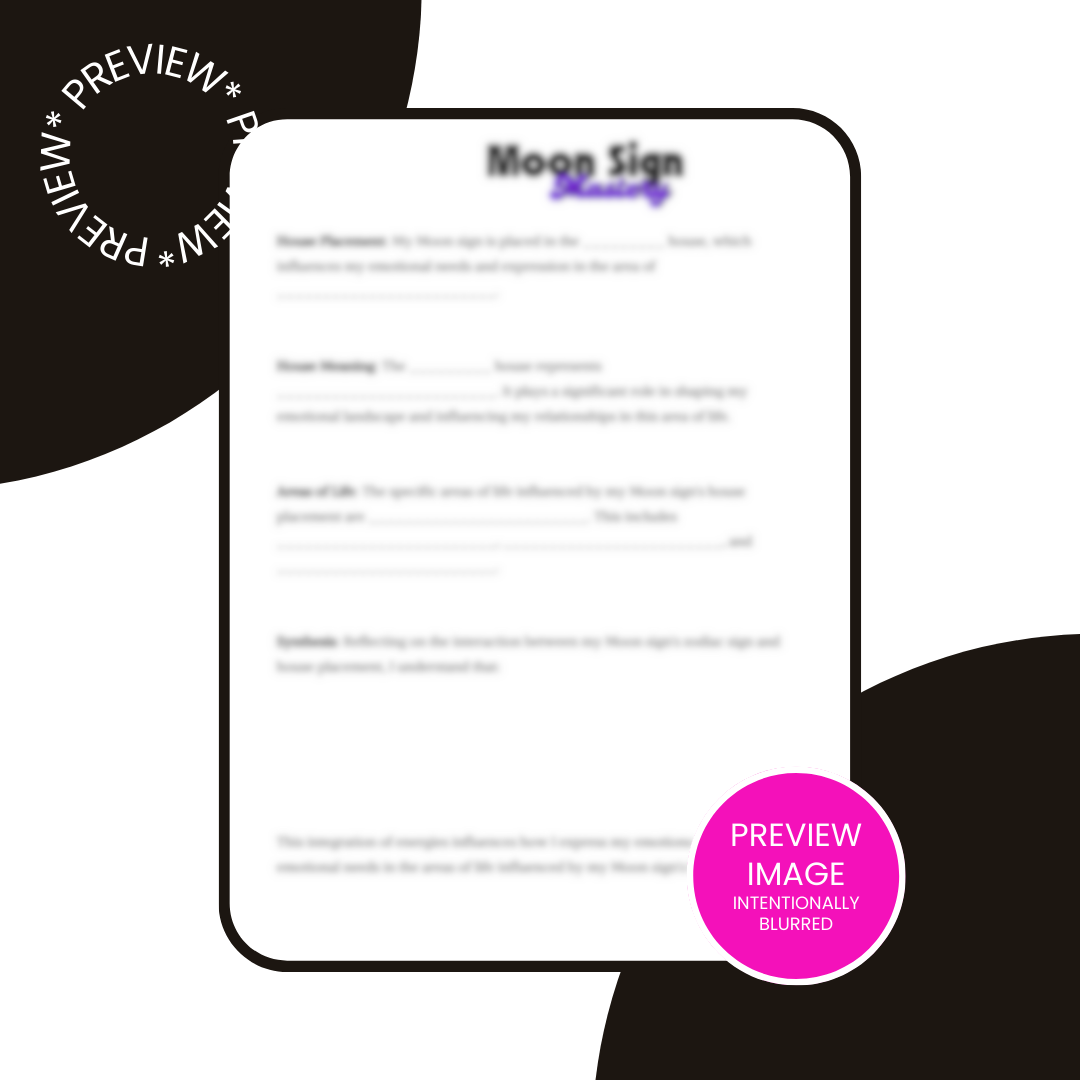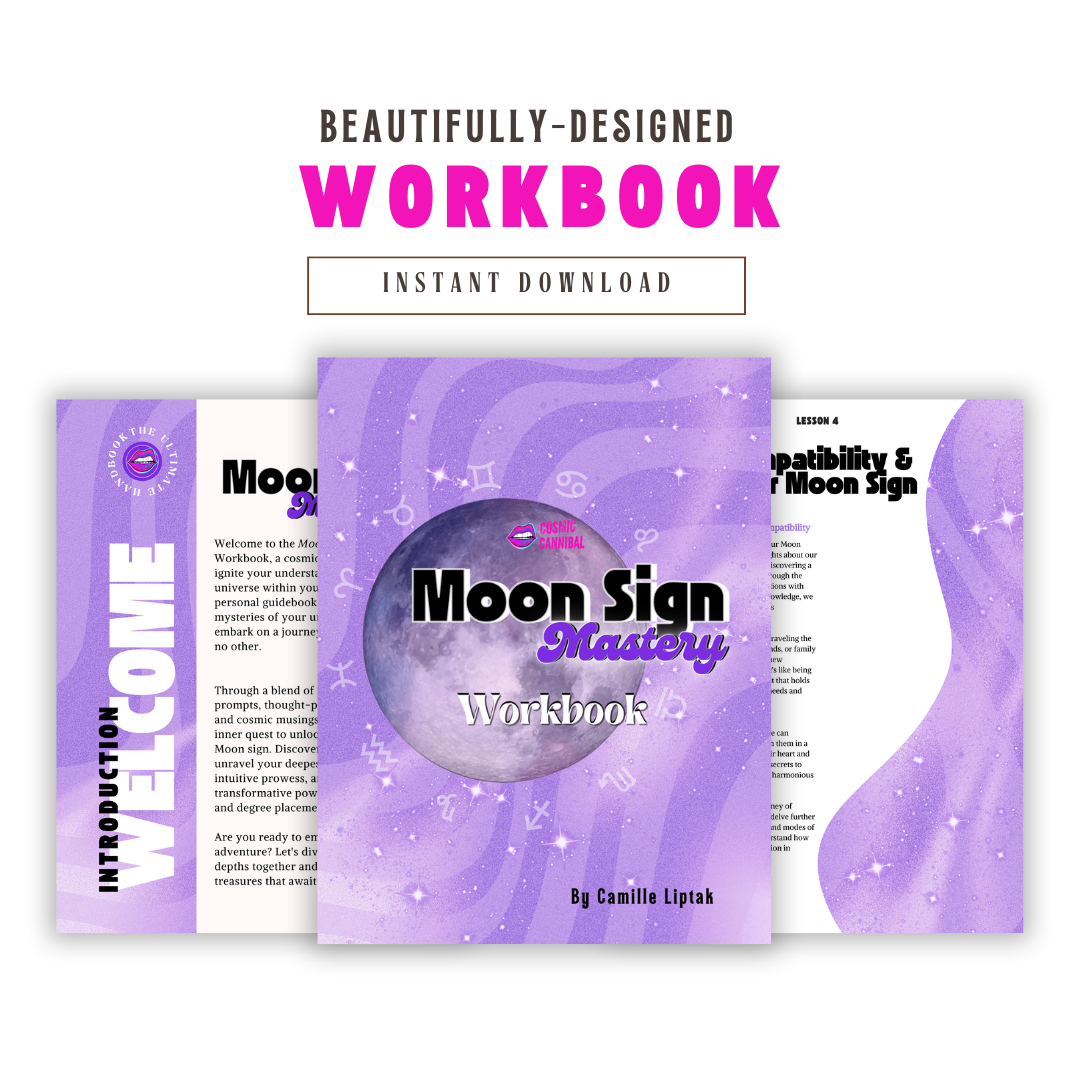 Here's what you get in this workbook:
Explanations of the meaning of the Moon in astrology, its role in the birth chart and your personality.
In-depth analysis of the 12 Moon signs and their emotional temperaments, characteristics, security needs, nurturing styles, instincts and intuition.
Thoughtful descriptions of how your Moon's sign, house and degree placement shapes YOUR emotional responses, needs, and habits.
50 gorgeously-designed pages loaded with need-to-know information about YOUR Moon sign.
Also included in the Moon Sign Mastery workbook: 
Journal Prompts and Worksheets

Connect with your inner self and explore how/where your Moon finds its expression.

Strategies for Working with Your Moon

Carefully curated strategies to help you cultivate emotional balance and self-awareness.

Cheat sheets

All 12 Moon Signs, all 12 house placements of the Moon, and the meaning of the Moon Sign degrees.
Uncover YOUR celestial self today!
Moon Sign Mastery Workbook
Regular price
Sale price
$12.99
Unit price
per
Sale
Sold out
Share
View full details