Regular price
Sale price
$8.99
Unit price
per
Sale
Sold out
Unlock the cosmic secrets of your Big 3 Astrology Match with this quick and insightful reading! In this 3-minute video, expert astrologer Cosmic Cannibal unveils the hidden strengths, values, challenges, and distinct essence of your Astrology Big Three: Sun, Moon, and Rising signs. 
Share
View full details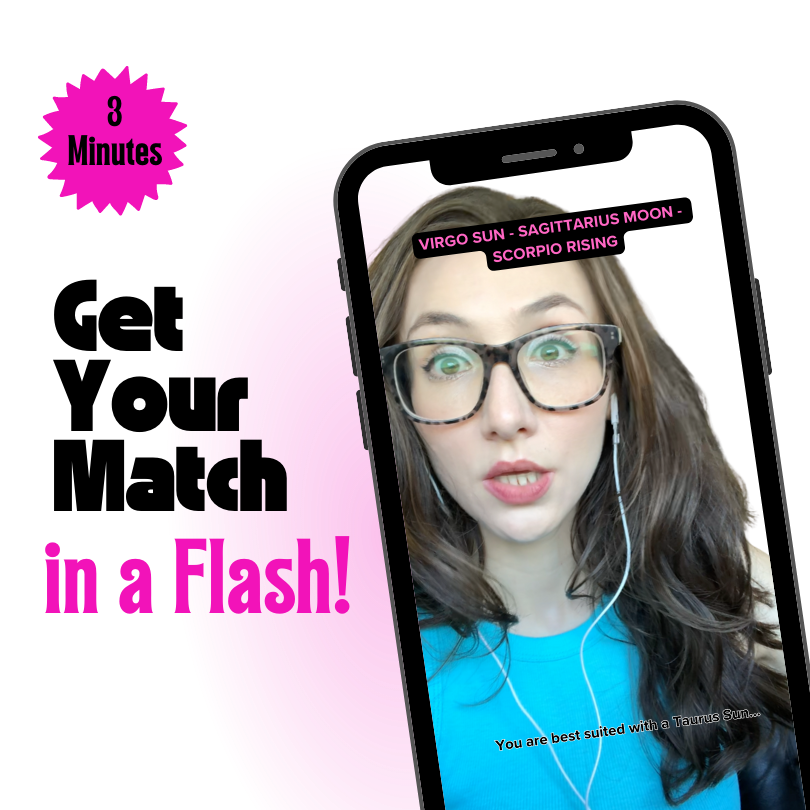 Immediate Insights
This reading is inspired by Cosmic Cannibal's popular TikTok series. In it you get:
A 3-4 minute video full of invaluable insights about the love nature of Your Sun, Moon, and Rising Signs.
A quick list of Sun, Moon, Rising sign placements that are YOUR best match, and savvy reasons why these connections are destined for greatness.
Instant Gratification. No more waiting on TikTok! With this reading, you get Big 3 YOUR Astrology Match video in a flash—24 hours or less!
Guidance for Connection
Discover Best Matches

Receive invaluable insights about which zodiac signs are your best matches, and open the door to better, more harmonious relationships
Elevate Your Connections

Take your relationships to new heights by understanding the strengths, potential challenges, and attractions of your Big 3.
Empower Your Choices

Armed with a clearer understanding of your astrological compatibility, this reading will help you make informed decisions in matters of the heart.
Jump the Line. Get Your Astro-Match NOW!
Big 3 Astrology Match Mini Reading
Regular price
Sale price
$8.99
Unit price
per
Sale
Sold out
Share
View full details