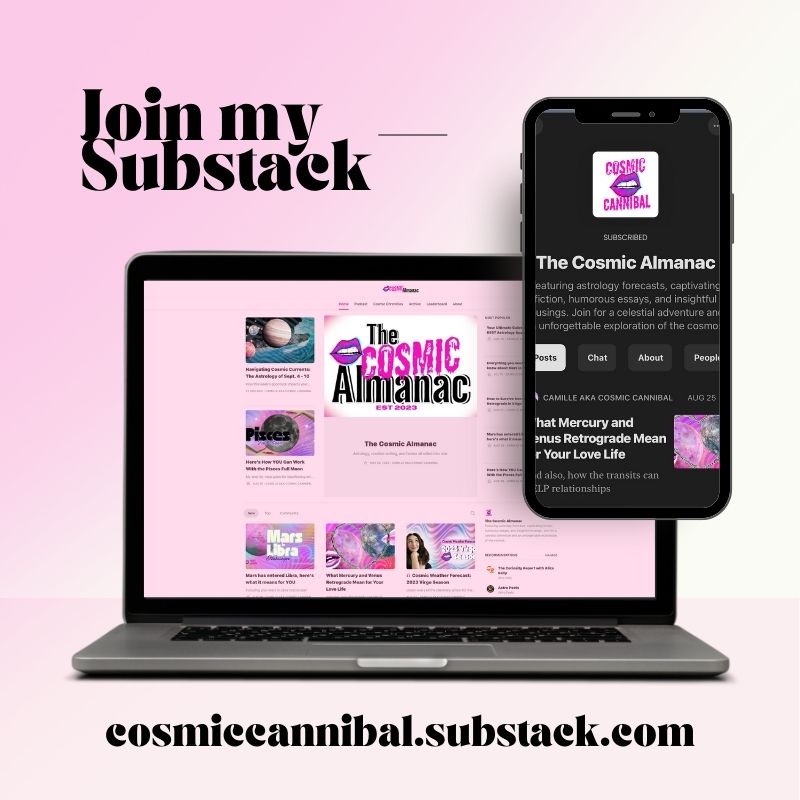 The Cosmic Almanac
ASTROLOGY NEWSLETTER
Join me and explore need-to-know themes of each week through horoscopes, essays, and curated podcast episodes.
BIRTH CHART INSIGHTS
Every month, my subscribers gain access to in-depth birth chart articles that explore the intersection of astrology, personality, relationships, and creativity.
Experience the world of astrology in a new way with The Cosmic Almanac on Substack.
Join now